Wouldn't it be nice if we could all see through the eyes of a four year old? So often my son will comment on something he see's and I will think to myself, "he must be out of his little mind!" But in hindsight, maybe I'm the one out of my mind, because it is clear that he sees things in a much better light. For instance: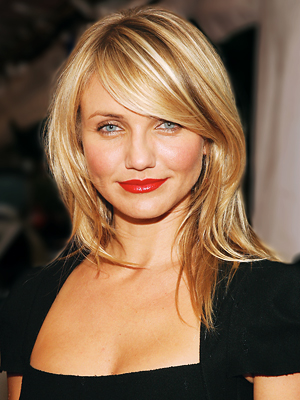 Seeing Cameron Diaz on television:
Jackson says: "Look, Aunt Heather is on television."
I see: That its obvious my sister is skinnier and prettier than I am.
Seeing a Lexus pull-up beside us:
Jackson says: "Look Mommy that car looks just like yours."
I see: A car that is clean, has no dents and costs about $30,000 more than my piece of junk.
Waking up to see snow on the ground:
Jackson says, "Isn't is beautiful!"
I see: A
fantastic
drive to work in my future.
Watching his Dad make hot dogs for dinner:
Jackson says, "Yipppeee!"
I see: An empty bank account
Watching NASCAR on television:
Jackson says, "This is so cool!"
I see: My son at age 25 sitting on a couch and drinking beer with no shirt on.
Looking at me, when absolutely exhausted but pulling through:
Jackson says, "You're the best mommy ever!"
I see: The love of my life in front of me.