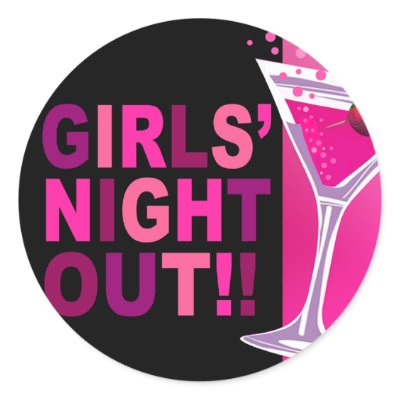 For weeks I had been looking forward to this girls weekend. One of my best friends Mallory, who moved to Florida last spring was coming to town, kid free! Not only did I have a hall pass from the hubby, but somehow I also convinced him to watch my friend Shelly's daughter on Saturday night so she could come out with us. I had all of my hangover cures lined-up and ready. Look out nightlife, mom's are on the loose!
After multiple texts on Friday while I was at work it was determined that Mallory's plane had indeed landed and it was time to meet her at the bar. Off to Happy Hour we go! We spent a beautiful evening sitting outside, drinking cocktails and of course catching up on what our kids were up too. How do they like the new schools in Florida? What was the birthday party like? Are they making new friends? I don't think the conversation turned from our children for more than ten minutes and that time was spent bitching about our husbands, as true best friends always do.
As it got later and things started to kick into gear with some of our child-free friends that had arrived, I started to notice my yawns, my full tummy, my slurring of words. Then I remembered my husband had a meeting at 9 the next morning and I was going to have to watch the kids for a few hours. Suddenly, no hangover cure in the world sounded sufficient enough and I found myself on the 9:15pm bus home. 9:15!!!! This people, is an embarrassment.
Knowing I had let myself down on Friday, I was determined to make up for it on Saturday night. Although there was a little headache in the back of my head that was trying to tell me otherwise. Our plan was to have dinner at my house then hop on the bus up to the bars. Mallory arrived in way worse shape than I was as she had stayed out in the land of the kid-free and had herself a good ole time. Shelly showed up next ready to go crazy with her free babysitter lined-up and a clear head going in.
We started with a bottle of wine and dinner, over which Mallory and I filled Shelly in on what she had missed Friday. Upon hearing I had made a 9:15 exit Shelly proceeded to heckle me with lines like: "what happened to you!" and "when did you become such a lightweight?" From here I fast forward two hours. I fast forward to Shelly on my front porch, never having left the house, never hitting a single bar, never using her free babysitter, just falling asleep quietly in the corner hoping that no one is looking.
Yes, it is official, we are old! We are old mothers who we can't stand spending a single moment hungover with. We are old mothers who could care less about going out to a bar because a bar costs money and we spend all of ours on diapers and juice boxes. We are old mothers who no longer talk about how cute the bartender is because we are too busy talking about how cute our kids are. We are old mothers who are happier spending time together with our families instead of ourselves. We are old mothers who can laugh just as hard at home with a glass of wine as we can on any dance floor on ladies night. We are old mothers, best friends, and lovers of girls night in!